Understanding Menopause: Emotional Toll, Support, and Empowerment
We asked our community to describe menopause in three words. Just take a moment to look at the words being used. They give a real insight into the emotional toll menopause can take with the focus being on the psychological symptoms and loss of self-identity.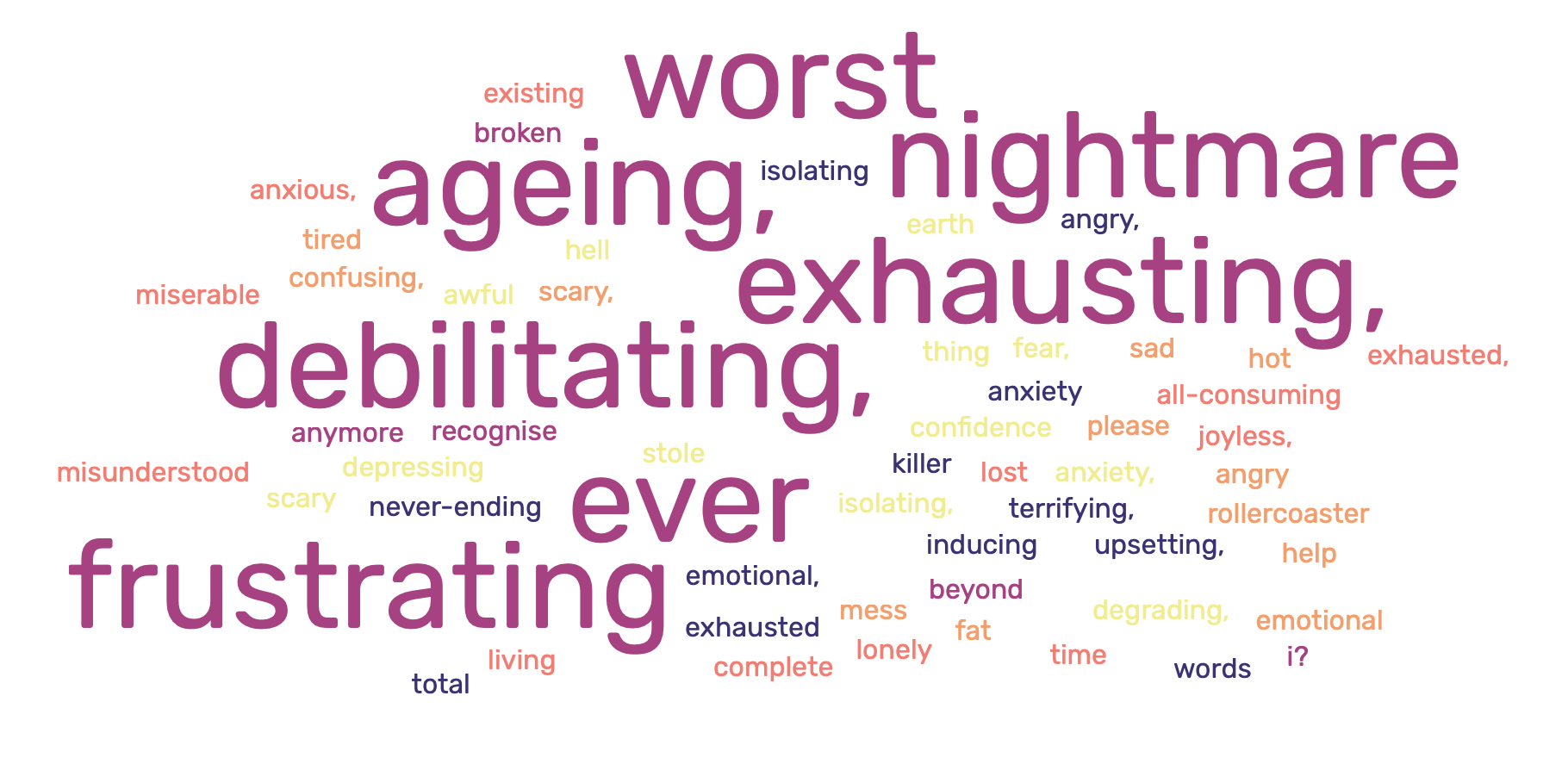 As you can see from this small selection from the hundreds of responses we received, it gives a real insight into the suffering menopause can cause. Is this because we are now able to voice our feelings openly? Or are we suffering worse symptoms than our mothers and grandmothers? Or has it always been like this, and they just suffered in silence?
One thing is clear, despite menopause being discussed more openly than ever before, so much still needs to be done to support everyone through this time of hormonal turbulence.
We have to recognise that menopause can be a desperately difficult time for some and that people need to be listened to and empathised with. When you're feeling desolate the last thing you need to hear is "I just sailed through it," or "It's just something you have to get on with."
Similarly, we also need to know about all the things we can do to help ourselves through this time to regain a sense of control and feel empowered rather than overwhelmed.
Hormone Replacement Therapy (HRT) is the only treatment recognised by NICE and prescribed by the NHS in the UK for menopausal symptoms. It's prescribed for hot flushes and night sweats, mood swings, vaginal dryness and reduced sex drive.
It's estimated that only 15% of women in the UK seek medical help and take HRT although this has increased in the last two years from approximately 11%. Even more surprising (or shocking) is that around 70% of women have symptoms of Genitourinary Syndrome of Menopause (GSM)* yet only 7% receive treatment.
This means the majority of women are not seeking medical help. Despite the recent surge in taking HRT (possibly due to the Davina effect), many are still concerned or confused about it.
Sometimes this is because they are not equipped with the facts about the risks and benefits, sometimes because they simply don't want to go down that route, and sometimes because it's not suitable. Some women take HRT but it doesn't work effectively for them and after a few attempts at trying different types they simply give up.
But whether you take HRT or not, this is a time to give yourself the best possible support to regain balance to help you cope during this time of flux. This means reviewing your lifestyle, focusing on good nutrition, finding ways to reduce stress, improving your sleep quality and being more physically active. The problem is that this takes time and effort – just when you have no time and lack motivation.
Ideally, we need to get ready for menopause way before it starts. By making these positive changes in advance, we're far more likely to continue with them once the meno-rollercoaster begins.  If there's one top tip here – it's to arm yourself (and those around you) with as much knowledge as possible. Knowing that the first symptoms of perimenopause might begin in your early 40s is key even though menopause may still be a decade away.
Amongst the responses there were a handful of positive replies:
Time for reinvention
We'll get through
Challenging, yet empowering
Free from pain
My time now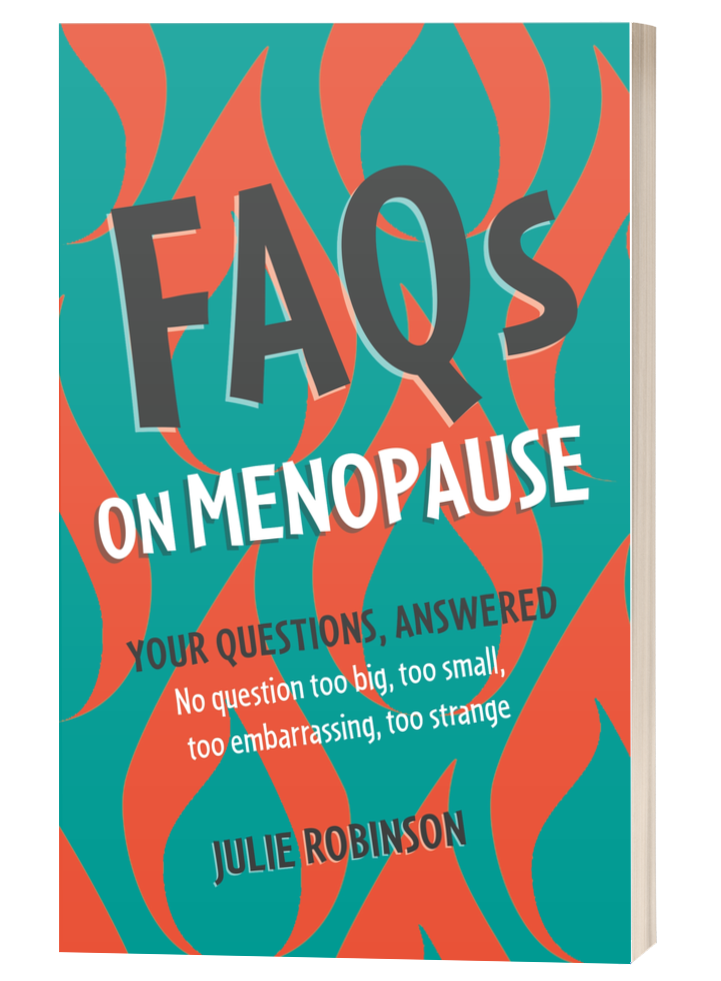 This is the driving force behind me writing FAQs on Menopause (published by Sheldon Press). Listening to the questions that get asked day in day out by our community of MenoSisters and at our workplace support sessions, it shows it's time to change the way we talk about menopause and focus on enabling and empowering everyone to manage their menopause with confidence and look forward to a brighter future.