Happy Gut, Happy Menopause.
"You are what you eat," someone once said. This isn't exactly true. Have you ever thought about the journey that a bite of food has as it breaks down to the individual nutrients that fuel and nourish your body? I'd guess not, as you probably have many more important things buzzing around your head at any given time.
I'm here to make to stop and think, give yourself a moment to ask: "do my guts feel happy?"
If you are unsure how to answer that, keep reading, and you will discover what happy and unhappy feel like and what you can do to make your gut, yourself, and your menopause more cheerful.
Your mouth is the first stage in this process. Your first opportunity to improve digestion is to chew your food well. Unless you are eating a smooth soup or the like, chewing breaks down food and increases the surface area for acids and enzymes to act on and digest further once they reach the stomach. When proteins are poorly digested, they can cause gas, bloating, and indigestion.
From your stomach, digested food moves into your small intestine, where glucose and amino acids (carbohydrates and protein) transfer into the blood, while fats move into the lymph and on to the liver, where they are processed before being released into the blood. Food sensitivities can develop at any time but commonly arise during menopause. For example, you can produce fewer digestive enzymes, increased stress can make your gut more sensitive, and your digestion can slow down. As a result, a leaky gut can develop, presenting symptoms such as skin conditions, joint pain, bloating, and headaches.
The final stage is through the large intestine, where the fibre in your diet plays a huge role. Here, the water absorbed by insoluble fibre is reabsorbed into the body. The soluble fibre breaks down into short-chain fatty acids, which have essential roles in controlling appetite, helping the immune system function, and reducing inflammation.
Over the past ten years, research has discovered a whole ecosystem that lives within your gut, which contributes hugely to your well-being. This ecosystem is called your microbiome and consists of bacteria, viruses, fungi, and yeasts. If you counted every cell within and on your body, your microbiome would account for 90% of the cells, making us only 10% human. So, it makes sense that these cells play an important role.
What exactly does your microbiome do?
They make neurotransmitters that aid motivation, learning, and memory
They appear to help regulate weight by improving insulin resistance
90% of your serotonin, your happy hormone, originates in the gut
They help reduce cortisol levels, your stress hormone
They help the body excrete used estrogen and prevent imbalances
Improves immunity against harmful bacteria
Maintains integrity of your gut wall, protecting against a leaky gut
They synthesize some essential vitamins
The gut is a vital yet underrated part of your body, so here's what to look out for with symptoms related to your digestion, gut & microbiome.
Signs of an unhappy gut
Bloating, gas & indigestion
Inability to lose weight
Sensitive to foods, commonly wheat and dairy
Tiredness
Skin issues like eczema or psoriasis
Joint pain
Autoimmune diseases
Headaches
Anxiety
Depression
Regular infections/illness
IBS
Constipation
You may recognise some of these signs as menopause symptoms, and maybe some you have experienced yourself. Having a healthy digestion and happy microbiome is essential for good health at every stage of life. But when hormone changes take place during midlife, menopause symptoms can be hugely exacerbated, making your life miserable. Balance is essential as you have good and bad bacteria in your gut. What you eat and how you live influences this balance, it's up to you to give yourself a helping hand using these practices.
Happy gut foods and habits
Anti-inflammatory foods

Eat a rainbow of vegetables: vitamins, minerals, antioxidants, phytochemicals, and fibre.
Try probiotic foods to add good bacteria to your body:
Live natural yogurt, kefir, miso, kimchi, raw sauerkraut, raw apple cider vinegar & unpasteurised cheese.
Prebiotic foods to feed the good bacteria in your body:
Onions, apples, legumes, brassicas, artichokes, oats, whole grains & seeds.
Natural remedies to aid digestion:
Lemon, ginger, turmeric & pineapple.
Reduce refined carbohydrates & sugar as these will feed the harmful bacteria.
Keep hydrated by drinking two litres of water a day.
Incorporate stress-reducing practices into your day.
Daily movement.
Include these in your life, and your gut, body & mind will be thanking you every day. Having these practices in your daily routine creates a body that supports the change of menopause and can minimise symptoms. Your body and mind may feel less like it is on a rollercoaster into the unknown and more like a scenic drive to a new destination.
Hayley West is a nutritionist, yoga teacher and cook. She blends nutrition, lifestyle and coaching into programs which support women during their 40's and 50's. To find out more see her website and social media.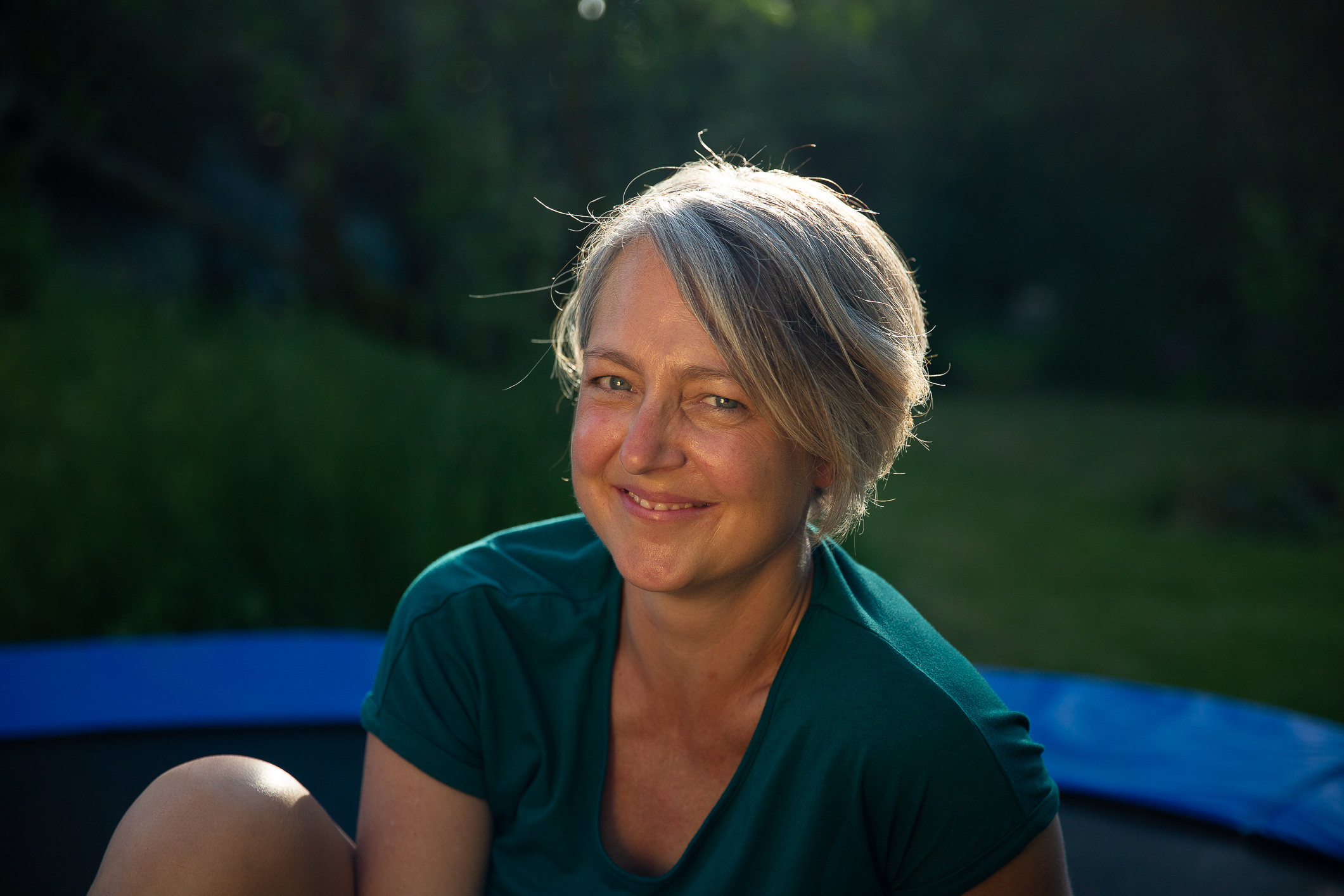 Hayley West
Hayley is one of our Guest Writers
Guest Writer
Click here to read more about Hayley and what she does;
https://www.instagram.com/hayleywest_nutrition_lifestyle/
https://www.facebook.com/hayleywestnutritionlifestyle