Group support for women during menopause and beyond
Recent research by Women in Sport found that:
"Women in midlife feel largely ignored, invisible and irrelevant, and this is particularly true when it comes to sport and exercise. Yet sustaining fitness and activity levels for women of this age has such life-changing benefits in relation to happiness, mental wellbeing and physical health, now and into later life."
You can read the findings and recommendations in their excellent report – Inspiring women to be active during midlife and menopause  
At MenoHealth we are acutely aware of the barriers women face during this stage of life that prevent them from exercising. In fact, this was the driving force behind launching an all-in-one programme that offered support, information and exercise to empower women to take control of menopause. Our own research has shown how important having a relatable role model leading the exercise session can be in motivating, empathising with and helping women to get (and stay) active.
Here are two stories showing how Rachel and Teressa turned their lives around with the help of our MenoHealth Leader Charlie Barber.
Rachel's story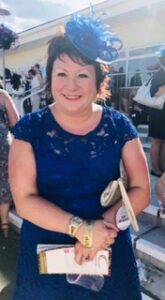 "I was lucky to have a new menopause support group set up in my NHS workplace by our staff engagement team.  This was to support all women in my workplace going through menopause whether it's natural, peri, surgical or early menopause.  It was set up to enable us to have a safe and supportive environment to share our feelings, coping mechanisms, support of each other, raise awareness, and much needed discussions with other, wider teams and management.  It was also set up to look into how best our employers can support us to manage work while suffering from all the challenging aspects of the menopause.

Charlie (a qualified MenoHealth Leader) was invited to the group to give a talk on the menopause and what Menohealth can offer.  She really inspired me as she has been through a very similar situation to mine.  It really pushed me to look at some issues I may have been trying to deal with on my own and not getting very far.  I did not have the specialist support, from health services to manage all my complex surgical menopause symptoms
I feel I lacked motivation and wider encouragement to look at how sport can support my menopause health and improve symptoms and wellbeing.  I was anxious to start off with due to my capabilities and other disabilities and how much I would be able to manage.  Charlie's support and encouraging energy has given me the motivation and guidance to make changes to my health through weekly exercises classes, nutrition, hints and tips.  I've noticed my flexibility, muscles strength, mindfulness and mental health have greatly improved with weekly support. I absolutely love the classes with Charlie and meeting the other ladies in a similar situation as mine, they are so supportive, I have learnt a lot from them.  I feel less isolated now, as I was 40 when I had surgery.  I had no one of my age to talk to then, so the support and classes have given me back an enthusiasm for life that was missing. I wanted to help myself be the best I can, but just needed that guidance.
I needed some confidence around exercises, and how that could fit into my lifestyle that I could manage. I have the best teacher I could wish for; Charlie and her support has been invaluable."
Teressa's story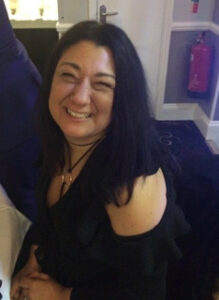 "My perimenopause started with heavy periods, problems with my Mirena Coil and a scan which found I had a grapefruit sized fibroid. From this, I then had to go for an embolisation to reduce it, but that never worked. Due to the heavy bleeding, I had to carry on taking my previously prescribed Tranexamic Acid to try and stop the heavy periods.
In the meantime, I started to experience hot flushes and anxiety, so I then went to my Doctor for HRT (Hormone Replacement Therapy). I was refused it as advised that my blood pressure was too high and I had to get that under control before being prescribed it. I was in tears at surgery.
Once my blood pressure started to become under control, I was sent for a blood test, which I later found out from attending a menopause talk, that this would not give correct result as hormone levels can change on a daily basis and to advise my Doctor of the NICE guidelines "no need for women over 45 to have blood test to be prescribed HRT", and I was advised to request HRT from my Doctor.
In the meantime, our staff engagement team at work sent out a link to the MenoHealth website and their online classes, as this was during lockdown. I have to say, that I had never stuck at any exercise before then, but absolutely loved it. It is a place where you can chat to ladies going through similar experiences, are given menopause guidance and nutritional advice and a fantastic exercise class.
I then went back to my Doctor armed with info and was then prescribed HRT. After 4 months I started to feel lots better, but at this point I had lost my sex drive. I was then thinking that it would be best to stop taking my HRT, but thanks to guidance and signposting from my menopause leader I am now feeling back to normal!
I decided that I didn't want to suffer with heavy horrible periods anymore, so asked my Doctor to send me for another scan and I am now waiting to be referred to a gynaecologist to have a hysterectomy.
Since starting the online MenoHealth classes, I can honestly say that I have never felt this mentally or physically strong and now I attend classes 3 times a week and my fitness has really improved. The sessions are fun, informative and make you feel amazing."
We all know we need to keep active for long-term physical and mental health and wellbeing. But we often lack the motivation, energy, confidence or time; sometimes menopause symptoms prevent us from exercising such as joint pain, heavy periods, genito-urinary symptoms or fatigue. Yet finding the right type of exercise can actually improve some symptoms, help with weight loss, help you feel less stressed and more in control. MenoHealth can be a stepping stone to get you back to being active, staying healthy and happy through menopause and beyond. Click here to contact Charlie or book a MenoClass.